Allen came over today and we went on a mini road trip on our bikes.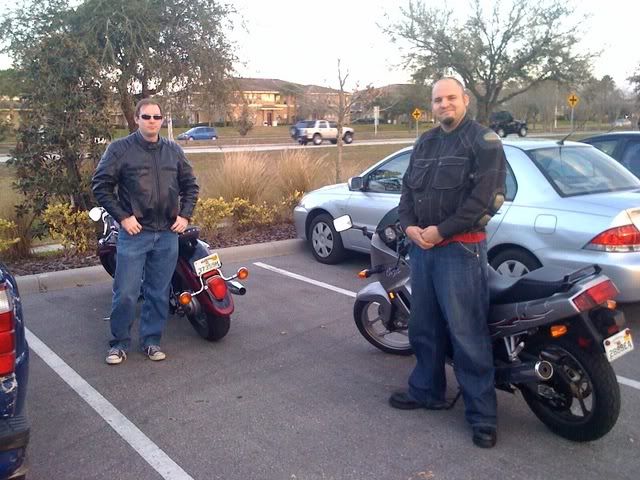 Gabi came with us too, she drove my mustang but I forgot to get a picture of it. It was interesting traveling with another rider, something that requires a little practice to get comfortable with.
Gabi took that picture and she didn't like our badass "we're bikers" posses so she asked us to act more like ourselves.
I think this is more like ourselves then it really should be.