Who Watches The Watchmen Record
I found the Watchmen Vinyl at the hottopic yesterday.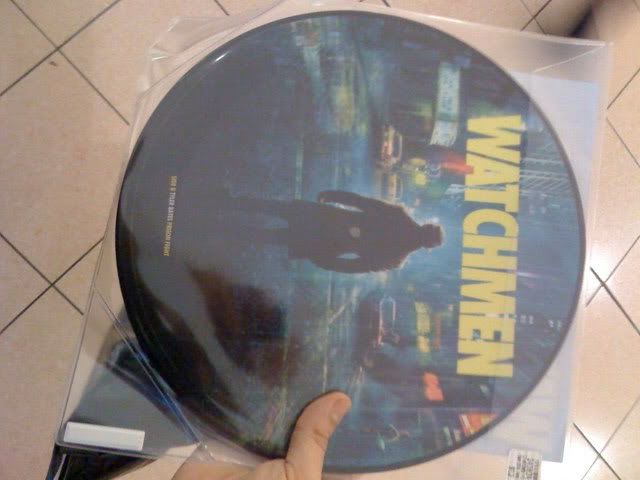 Gabi said she liked it because it was an interactive poster and obviously I agree.  The only other one I've seen is Twilight, but I hope this is something that catches on.  How cool would it be to have a wall of these along with a USB record player to occasionally listen to it. 300 would have been fantastic.
It's a really nice LP but short on music, only one song on each side, the only other downside is that plastic case is bent and ugly before you even buy it.  These are things I expect to improve as this becomes a popular keepsake.
Those small things aside, It looks great on my trophy wall.