Last night Kent invited me to Rocky's replay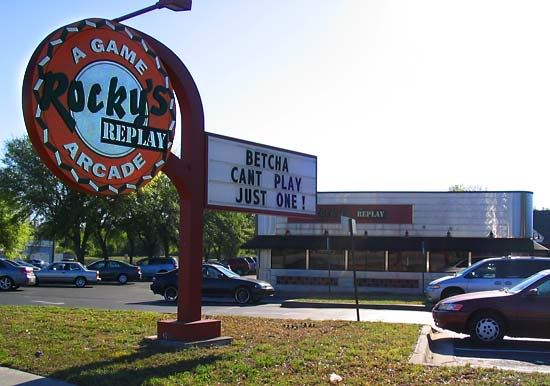 I decided at the last minute to try something new.  I grabbed the HD camera I checked out from school and dressed up as Wheldon Smiley.
This was a test to see if I had what it takes to make a video pod cast like the ones I watch on a daily basis.  The results were mixed but over all positive.
People were happy to see Wheldon out and about, anyone that knew who he was thought it was great.  People who didn't know what his deal was wanted to because it's not often you see a 70's style TV personality at an arcade. 
By the time we left there were four guys wrighting down my info to check to see when the episode would be up on youtube, so that's a good sign.  In the end though, I'm not sure I can use the footage from this test.  Some of it didn't have sound due to a bad mic, there were some lighting issues, and finally the camera is a bit jittery for the kind of editing I want to achive.
I can't actually capture the footage until tomorrow morning in lab so I'll pull it all and at least show you some screen shots.  I'm already ready to try again, so expect to see at least one Wheldon smiley show in the near future.