I only took one cosplayer's photo this weekend and it happend to be of an amazing L.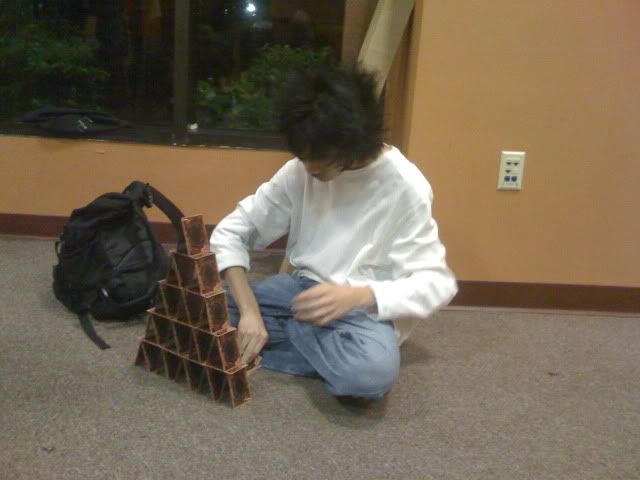 It's easy to make L's costume, and almost a 3rd of the con tried it, badly.  Last night I realised that by accidident, Erik was one of them.
He's actually wearing that shirt because of the Kamen Rider pannel, but still, that was priceless.