We live in the freaking future man!
Hung out with James today and we went to KFC for dinner. All of their menus are digital, HD screens, that's just freaking bizarre.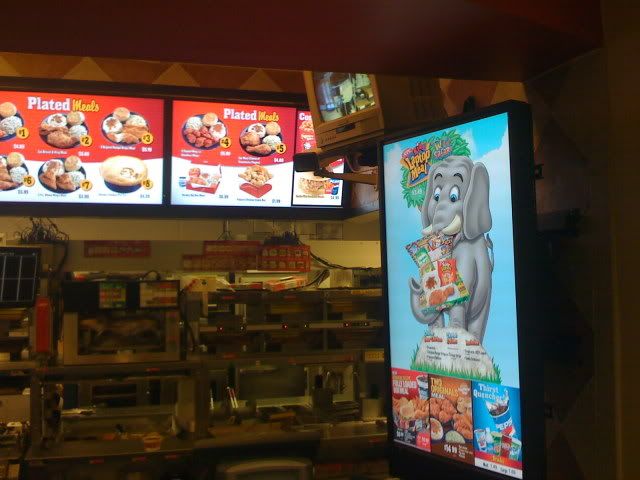 Why do we have things like this but still no flying cars?  we need to pull some of those smart guys off fast food menus and on the flying car problem.