we live in the frakking future man!
The other day, James and I went over to Buck's place to talk about con stuff.
Gabi wasn't feeling well so stayed home. I missed her and signed onto iChat so she could see and talk to everyone like she was there.
Here's what it looked like from her point of view, projected on our Big TV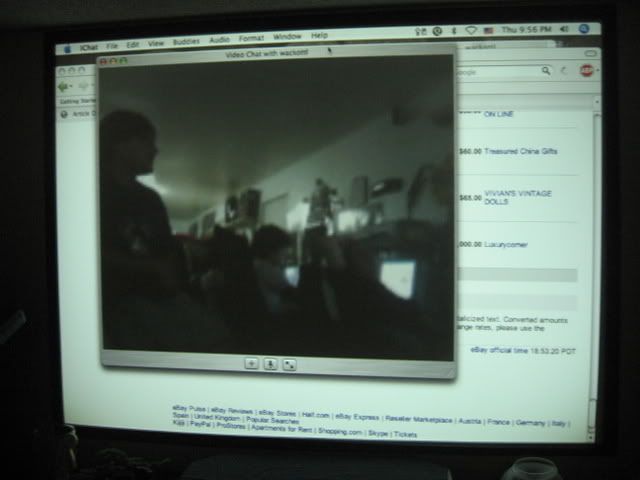 we talked for hours on a video screen the size of a wall, for free, with off the shelf parts.
HOW COOL IS THAT? I'm telling you man we live in the future, all we need now is flying cars and droids.