I'm not a very good ad libber, and while working on the next episode of my vidcast I was having trouble remembering my lines.  If I tired to setup a monitor or cue card next to the camera my eyes would be slightly off from center and it would look strange, so I ran down to Tampa and asked my dad to help me build a teleprompter.
With the glass held at a 45 degree angle it will reflect the text from this old laptop  towards me, but doesn't show up on the camera at all.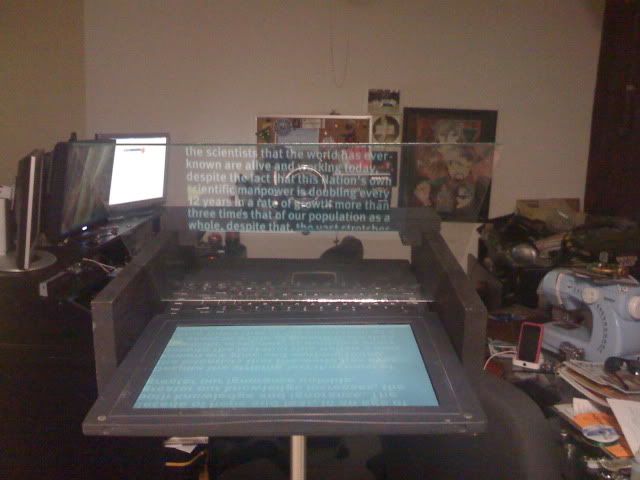 I can see it fine, but there was glare on the camera side from the overhead lights, so I got some construction paper and made a cover.
Since I already have the extra laptop, and the wood was scrap, the entire project cost  7.00 bucks and works perfectly.