I went to dinner with the colonial fleet last night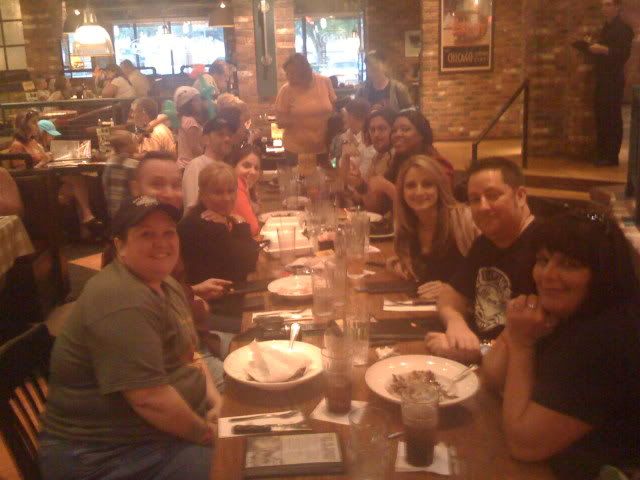 They're always fun to hang out with.
Gabi actually went to the con and she was dressed as Zoey from Firefly. Last night at the party the actors who played Inarra and Kaylee walked by.  Karen asked for a photo and they said they were contractually obligated not to, but they were willing to come say hello.
heh