My patches finally arrived so I have the uniform up to snuff!
I know this is way off from the norm but I find the red and black combo to be really eye catching, and slightly less threating then all black. And I think you'll all agree that that's important in getting new recruits
You'll notice that the Doctors logo is on my right side (opposite my heart), that's because it stands out more when saluting him.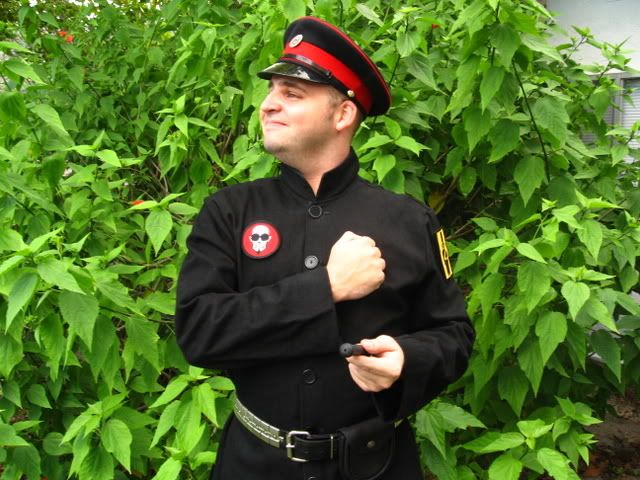 Here's a close up of the hat. Its a Royal Army Engineers Cap I got from ebay already in those colors… man the English have better uniforms!
Although not "Dr Steeled" yet, my wife will most likely be coming along in her matching uniform. she made this herself, btw
I don't plan on doing a lot for her uniform, just adding the extra toy solider patch from the set I just got. I know that's copping out, but I think she'll do ok.
Here's me imagining what it's going to be like at Dragon*con when I preach the word of Dr Steel to the thousands of passers by.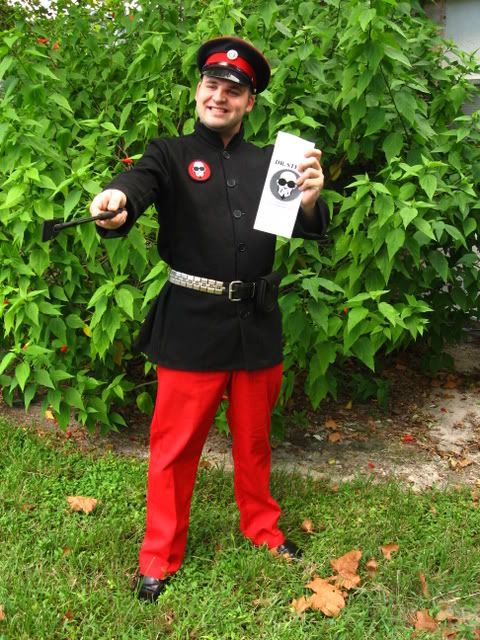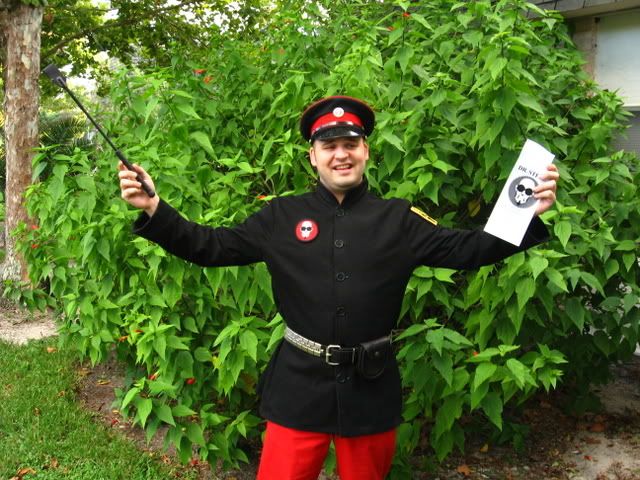 Looking at these pictures I notice that the belt is a little sagging. (I've lost some weight since I made this uniform) I'll have to remember to wear another belt under it to keep it a little higher.
My favorite part is the coat, I really like the way it came out. It's a Hot Topic special that was originally Neo's from the matrix reloaded. My wife cut it down and sewed the bottom again.
I mention this because if you wanted to follow suit you might be able to find one on ebay. The pants are off the shelf Dickies work pants.
so.. do you like it?