Today's blog brought to you in Imax!
oh… sorry I mean brought to you ABOUT Imax.
The makers of the system were in Orlando to film a shuttle launch, so they came by school to talk about how they do what they do.
It was an interesting presentation, of course geared to the film students that it was actually intended for. Being in the digital design course I was a secondary audience, but at least I wasn't alone.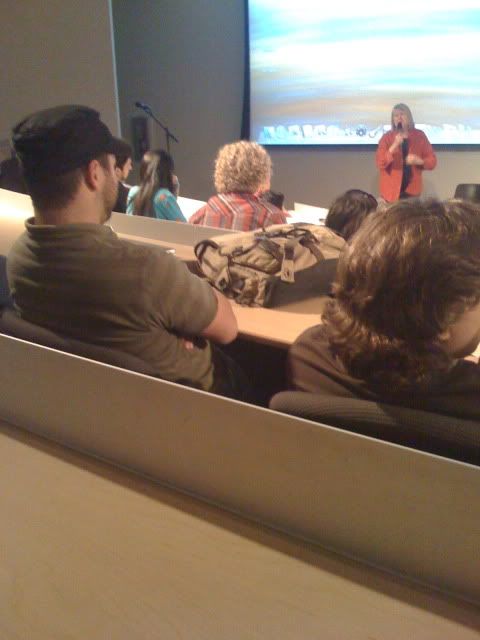 The sixth doctor was there too, I guess he needed to stop some kind of imax monster or something.