The Duplisity House Warming
On Saturday Gabi and I went over to Chris and Angie's (aka Dupisity) for their house warming party.
It's a good thing they had so much room cus the place was jumping!

We had some GH running in one room…
and old school analog going on in another.
Carlos and I decided to solve some mysterys they had sitting around.
They were given Rockband as a house warming gift, so a lot of people found their way to the main living room.
And Guitar Hero pretty much died.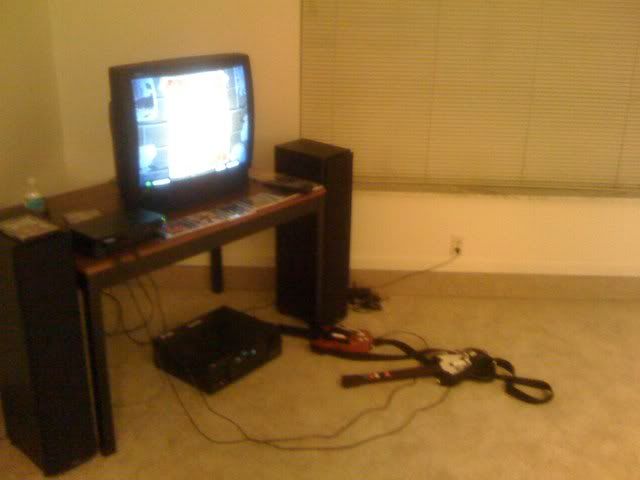 This is a good sign for AFO and my plan I have for RB and GH…  but I'm a little worried that not everyone knew how to play the game correctly.
This party was doubling as a birthday party for Chris
And he decided to sing sabotage right at midnight, when his birthday actually began, and that's pretty much when he lost his pants.
I can't imagine what could have influenced him to do this…
My favorite picture from that song is this one, btw.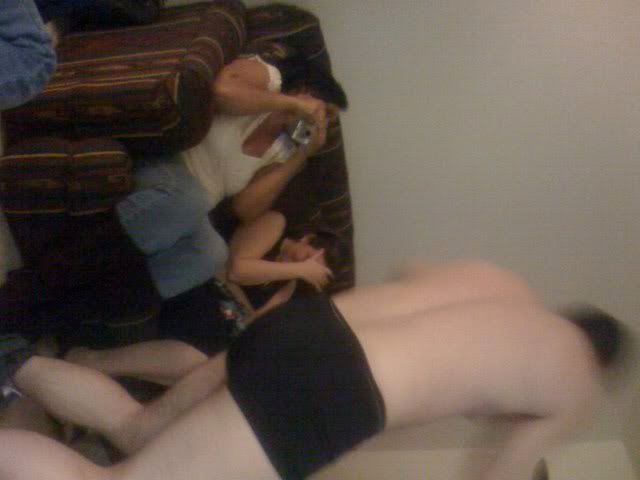 Look at Gabi's reaction!  Priceless!
Even with that though, believe it or not, I personally created the biggest faux pass at the party!
Showing up in the same outfit as the host!?  How embarrassing!
Thanks so much for inviting Gabi and Myself guys, we had a ball!