I'm still working on the pilot for the Wheldon Smiley Show. James and I filmed in my living room, and I'm just not happy with the way it looks.
I am going to try again here at fullsail because it has such nice design. When I go on break today I am going to take some photos of possible places and I'll ask you guys what you think is most fitting.
In the mean time, I also have to think about the opening credits. I want to have it tell the story about how he was engendered to be a tv personality so I want to have a baby in plaid and then an adolescent, and then me.
I already have the baby to use, but I think I found a kid that will do the job too.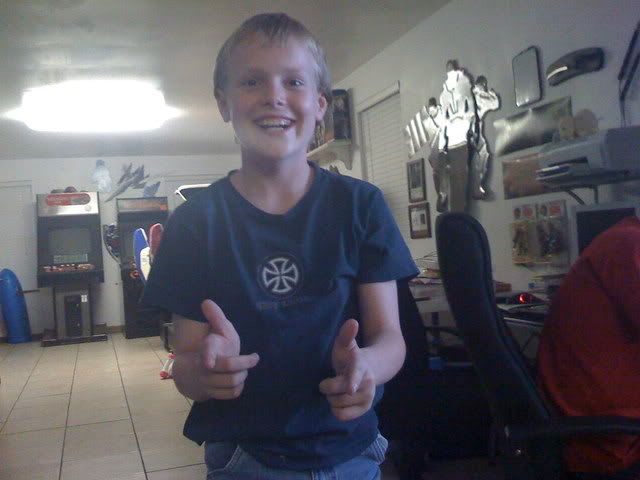 I think he looks the part, put a plaid shirt on him and it'll be pretty funny when he morphs to me, what do you guys think?