I've been to three parties in the past three days, I've gorged myself on treats.
The first was on Friday at Erics Ewey Gooey Halloween.
I wasn't feeling well after dealing with finals all day, but Gabi dragged me out of bed and I had a good time.
We played some games and watched some videos
And I got to feed Eric's dog junk food and teach him bad habits
I really liked his dog, I miss mine. I'm going to have to get another one when I move to Atlanta. He was even smart enough to pose for the photo.
The eewey goowey was taken care of with a cheese fondue

My favorite part was blood fountain.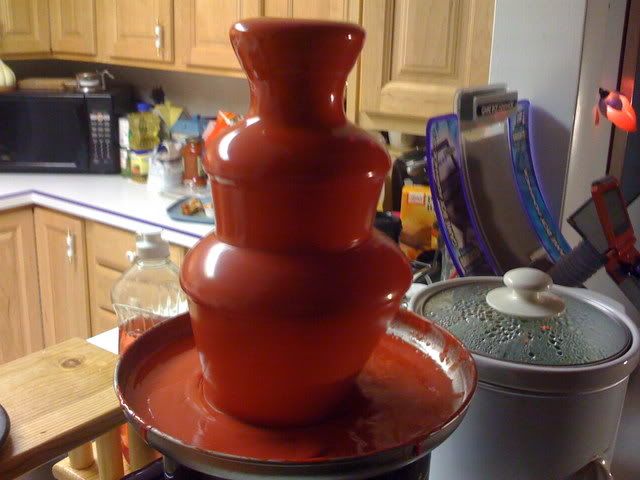 you dip marshmallows in the fountain and not only did it look cool.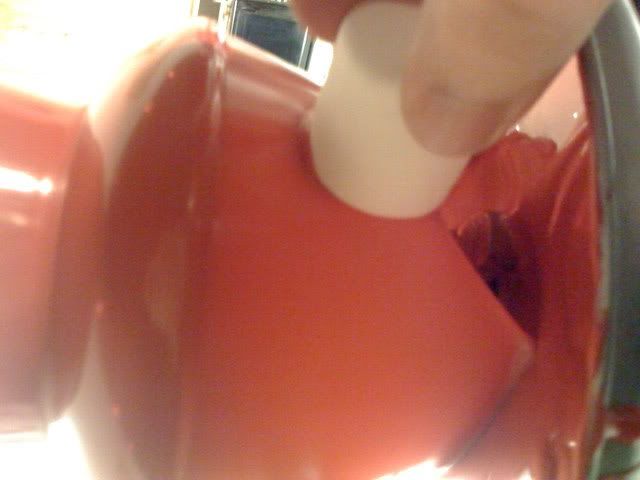 but it also tasted fantastic!
I was going to tell you about all three parties at once, but this one was so pic heavily I've probably lost your attention by now, so I'll fill you in on more tomorrow. 
I'll make it either a 2 or 3 part post.  Hey, it's three parties so it seems fair.