We went home to Tampa to spend Christmas with my folks. Gabi wore her kickass Victorian kinda thing and I wore my Santa suit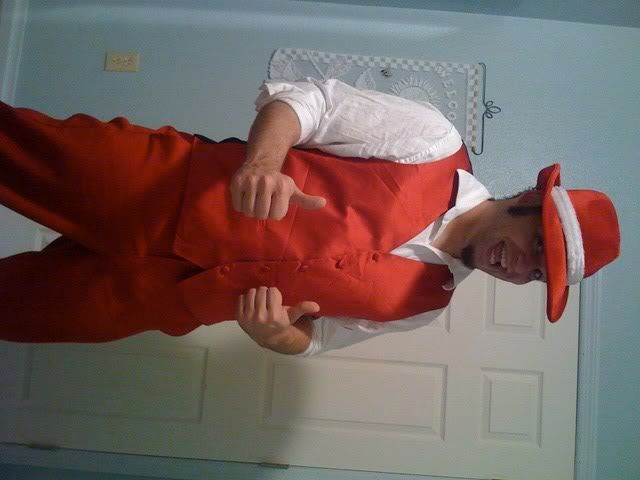 I got a lot of kickass things for Christmas, but the best was something I already owned.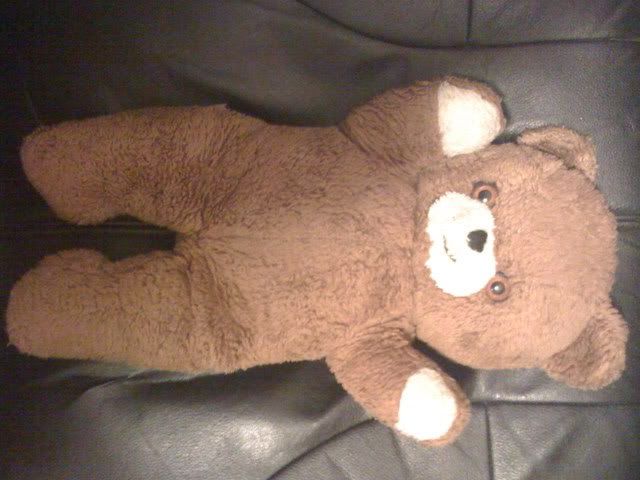 this is mybear, the one I have had since I was about 6 months old. He still sings a lalaby if you are really nice to him. He was in my parents room for a long while then he was put into storage.  I found him this weekend and decided it was time to take him home.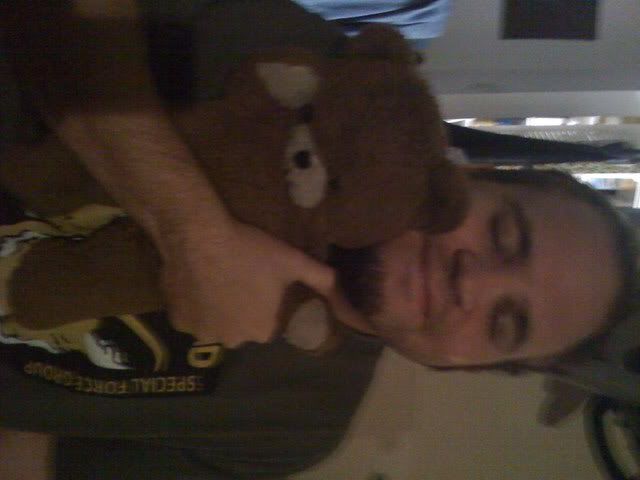 I want to put him on a shelf, but I'm not sure wich one yet.  In the mean time hes sleeping with me and gab.