Ohh..  Night LAUNCH! … we're still going to eat though, right?
When Erik and I heard that the shuttle was doing one last night launch we thought it would be a good idea to capture it on the HD camera.  Gabi and Karen decided to join us so we all headed out together.
It was a great day for it
I wore a Hawaiian shirt on a whim, and I'm glad I did cus I had to make some mods from the heat.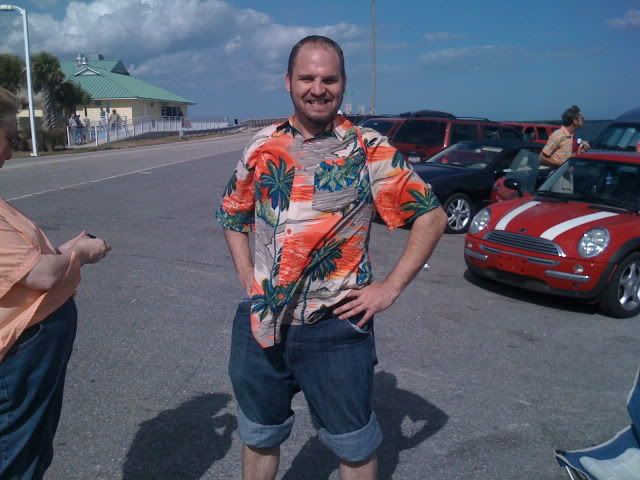 We arrived nice and early because we wanted a good spot. There were a lot of people around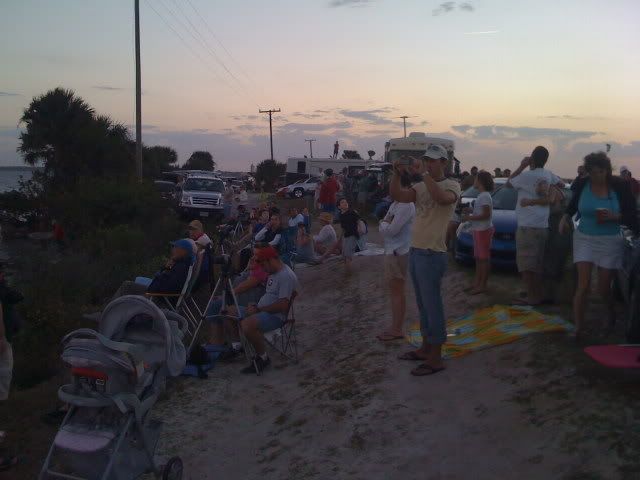 some with some sophisticated RV setups.
The launch was suppose to be night, but it turned out to be dusk, still it was amazing.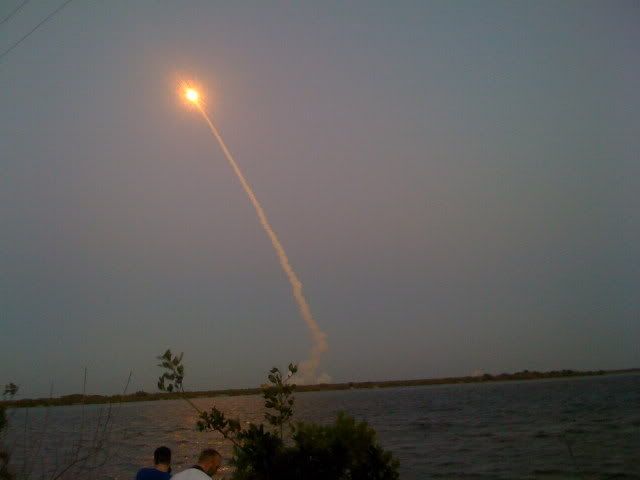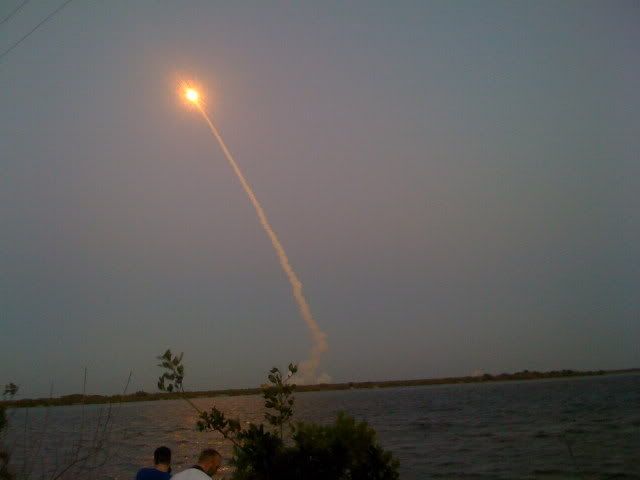 After it launched, the trail made this fantastic shape!
A question mark, like some kind of riddle… er… THE RIDDLER!
The launch was a blast… THE JOKER!
The lake was full of fish… the main food of THE PENGUIN!
and it happened in front of the sea… C FOR CATWOMEN!
all four villains must have worked together on this one!  the fiends!