Today was such a gorgeous day!  The weather was perfect and although it's good to have protection while I ride, I didn't want my jacket weighing me down. I've been keeping a lock made for electronics in my pocket and today seemed like a good day to try it out.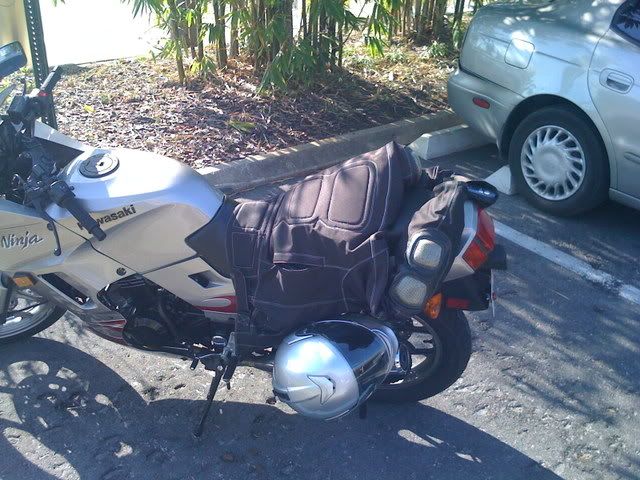 While researching bike etiquette I learned that if some one wants to steal your bike or your gear, they will and there is little you can do about it. The locks are more mental deterrents and don't have to be overly complex. As long as I am not in a place where vandalism would be a problem this works pretty good.
The cable is retractable and compact so I carry it around in my big jacket pocket and forget it is there until I need it.  With summer coming up this might be something I do more often. I just hope I don't accidentally leave it or the helmet out in a surprise rain storm… that might be unavoidable though.