A long while back
, Mark, a fellow 300dc spartan, was kind enough to reweather my helmet for me. this was kickass because 1. I wasn't happy with the job I did and 2. I bought his leg and arm guards and now my helm will be a perfect match for it.
Here's what it looked like after I had taken my drimel to it.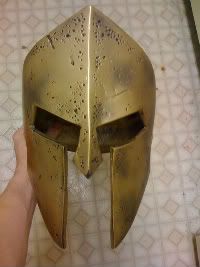 I have never messed with resin before so I was afraid of breakin git. I hardly scratched it at all.
Mark is a pro though, so he was able to mess it up good and proper.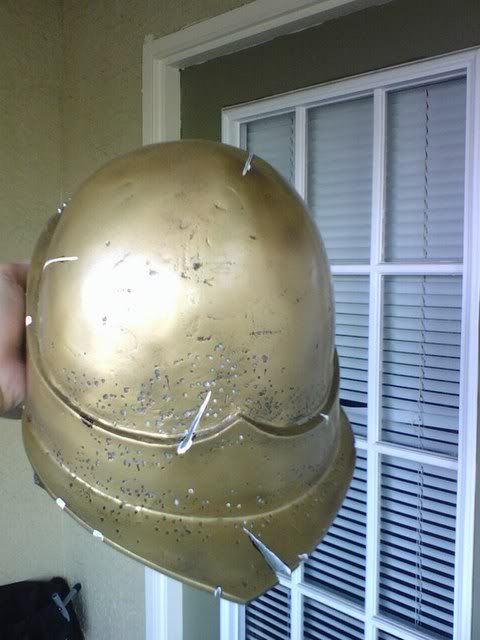 here's what it looks like after it was repainted.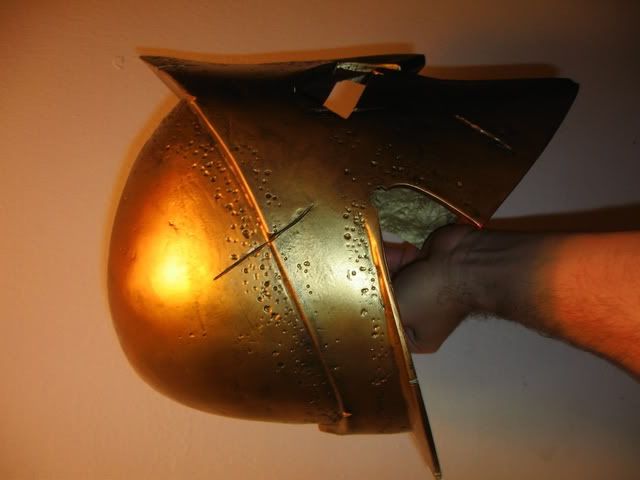 My favorite parts are the big dashes on the the upper part…

and in the back.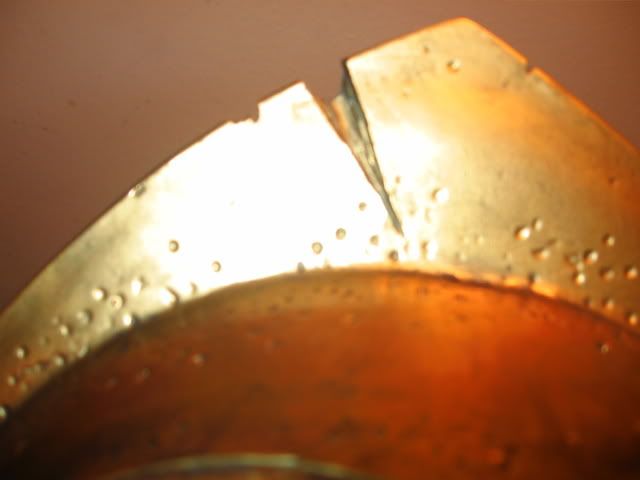 Mark also mentioned that he was impressed with the padding I put inside mine and redid his to be similar. This makes me happy because like I said, he's a good at this stuff, so it was nice to know I had done something to his level :)
I won't lie to you, I some times put the helmet around he house, I can't wait to able to dawn it at the con!