I can't have anything nice
As every other iPhone owner knows, the 2.0 software came out a few days ago that lets you run kickass aps like AIM on the iPhone.
Trouble is, the mac mini that I use to sync my phone broke and I had to format and reinstall.  Now if I install the new software I lose all my songs and I have to fix that before I get the cool new things.  It's alot of work, and it's going to be a while before I get around to it.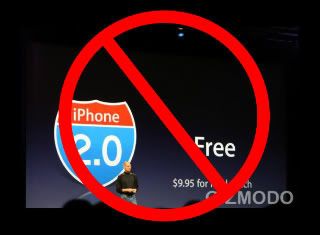 Damnit!  I can't have anything nice!