I've spent all day trying to draw. When I turned in my last attempt they didn't like it at all. The teacher didn't even grade it, and asked me to start over. (something I still need to do tonight)
because of that I was determined to get todays assignment correct.
I started out with this one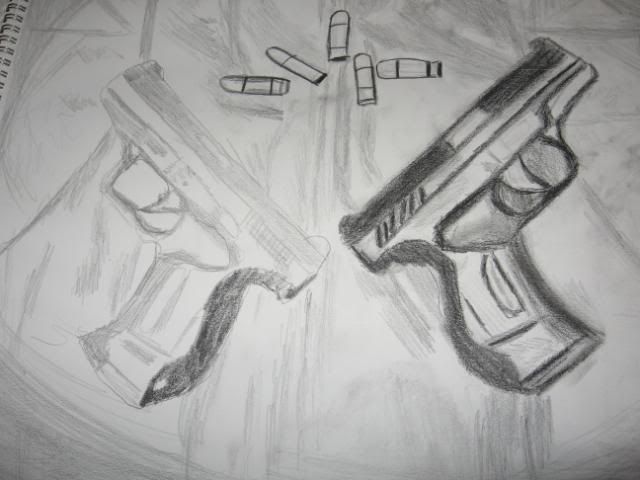 But realized that it has no "perspective" and I need to get good shading and perspective so I started over
with this…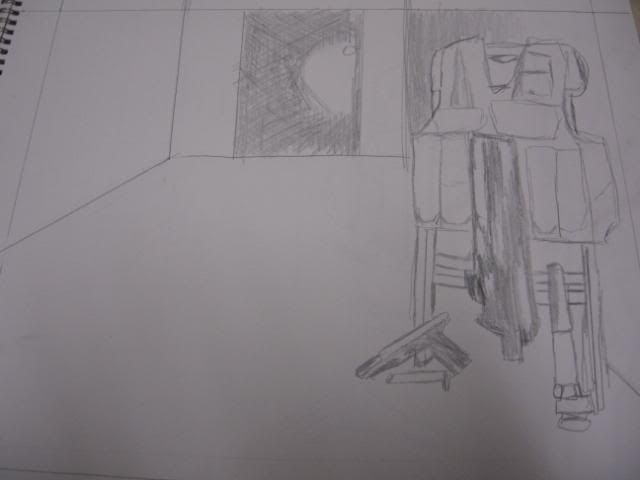 but everything was so black I realized with my weak shading skillz wouldn't be up to the task…
…so decided to go for some inspiration…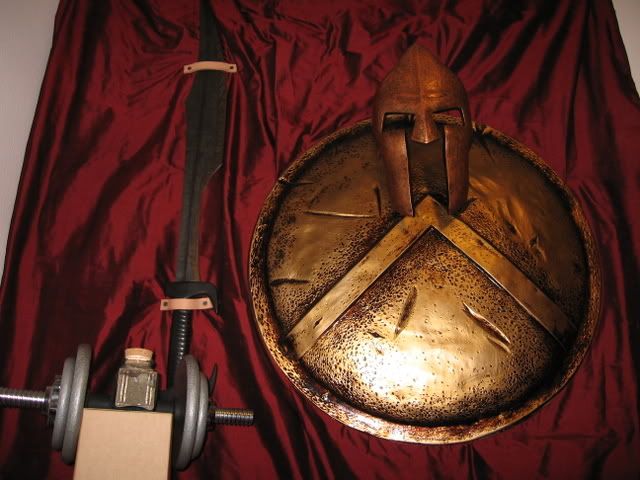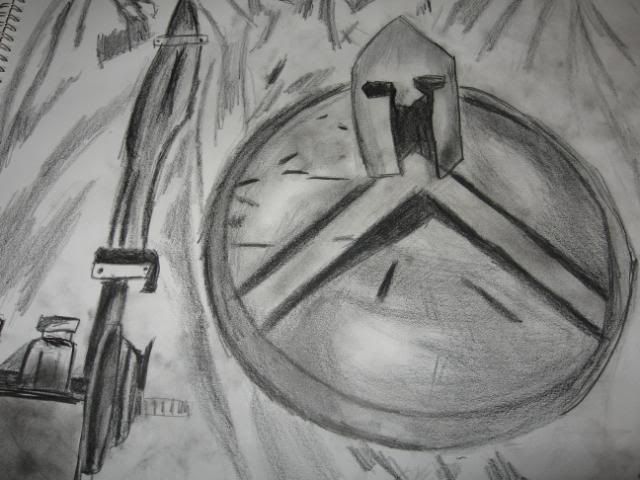 I thought the shading came out ok, but still no perspective, especially on the spartan sand and weight on the bottom.
the rules say I have to do at least 5 shapes so I got mad, grabbed some boxes, went outside and literally tossed them on the ground.

I'm not happy with it either cause I have no idea how to draw grass, but I think it has all the elements I was asked to do so I'm calling it done.
this has been a pretty sucky 30 days for me, math and traditional drawing all at once, I'm not really feeling smart at the moment.
Gabi's helping with that though she got me an slurpee.