The guy finally came and fixed the AC again.  I feel hopeful this time because he cut a hole in our wall to get to some leaky pipes.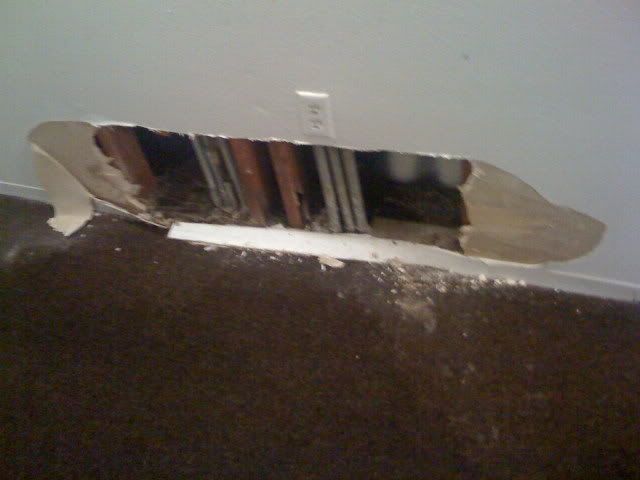 It's weird to have a hole like that on the outside of my home, my first thought was "better be careful, just one more layer is separating me from the coldness of space…
I wish that were true, I need a spaceship home like Serenity.