Last night Erik, Allen, and I watched Gymkata.
We were originally going to watch it over at my place, but a slight change of plans brought it over to Erik's.  I was going to be lazy with what I wore, then realized this was the prefect movie to watch in my track suit.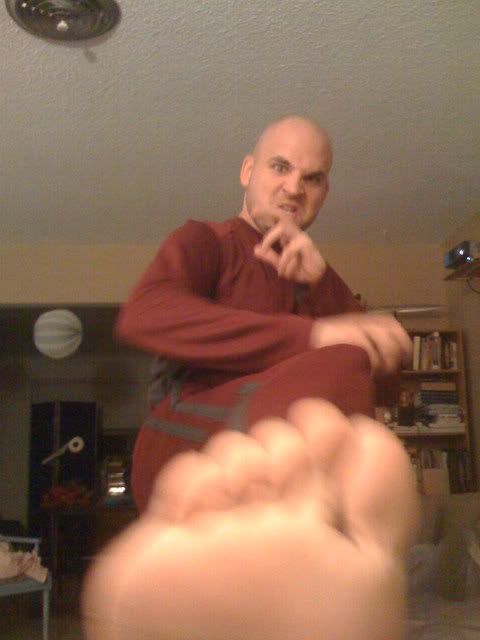 So it's the best of both worlds really.
Erik and I both enjoyed the movie quite a bit, Allen… not so much. We had started it a little late in the first place so he decided to call it a night half way through.  That's ok I still think it was awesome.
Erik's right, we need to make Gymkata 2 staring an all female gymnast team.