Yesterday in psychology class we went to a rock climbing gym to learn about team building.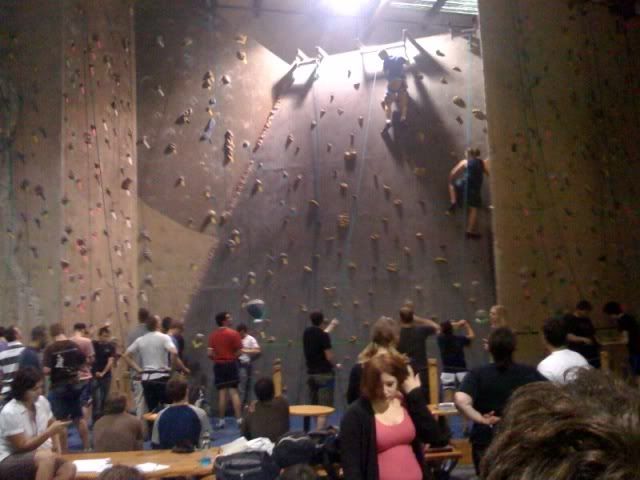 This kind of stuff always reminds me of another type of Jim
Why do you climb the rock?  Because it's there!
We spend a lot of time doing nothing, but I did get to try almost all of the walls.  The first was training.
Then I tired toe big one….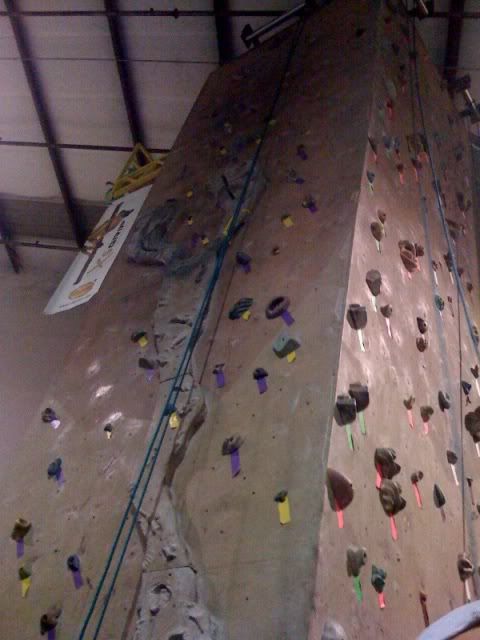 I only got half was which is frustrating because I could have made it up to the top when I was in such good shape last year.
Not wanting to leave with no progress I tired the second highest one I had access to.
This one was at an incline instead of strait up, so I was able to do it without problem.
It was fun to do that, but It also reminded me that I have to stop with the soda and get in shape.  Hopefully I can go back for a day pass and try again before I move.  4 months to go on that, so I'm hopeful.