The previous owner of my bike ran into his mail box at low speed. 
This made the front look like ass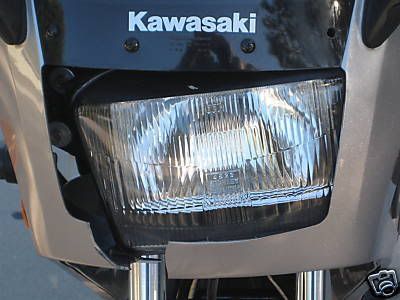 made the mileage low
And made the bike 1000 bucks cheaper then it should have been. I'm currently working on changing all of those things. (some faster then others.)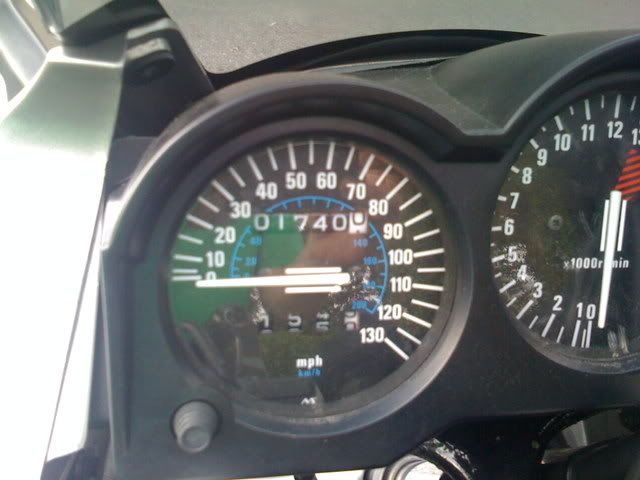 When I looked up replacement headlights I found that they run retail at 160 dollars. Up until last year's model, Kawasaki left this bike exactly the same since 1986 and I found lots of headlights on eBay for 20 bucks a pop.  The one I got was 20 years old, and still fits like new.
The bike comes with almost every tool you need to take it completely apart so I was eager to install it myself as soon as it arrived.  I started by taking off the top fairing.
This was something I had done last week too, so I already knew how damaged the light was.  Since it was plastic, the entire assembly on one side has broken off.
Here's the new one.
and here's the old one.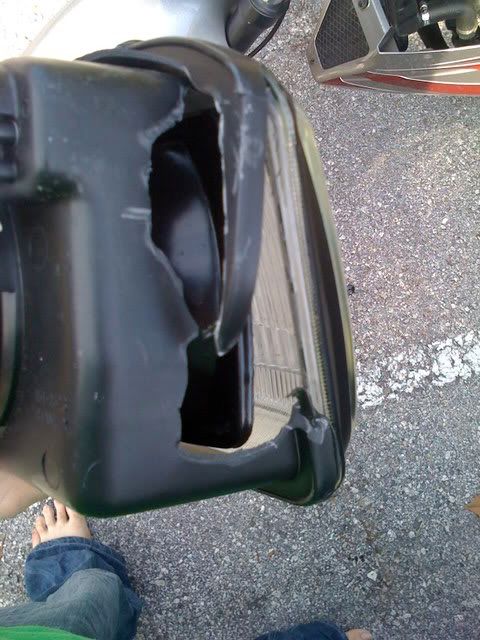 The housing on the bike was also a little bent, but it's not a structural frame part so once I had the light as a guide I was able to hammer it back into place and put the fairing back on. 
Before

After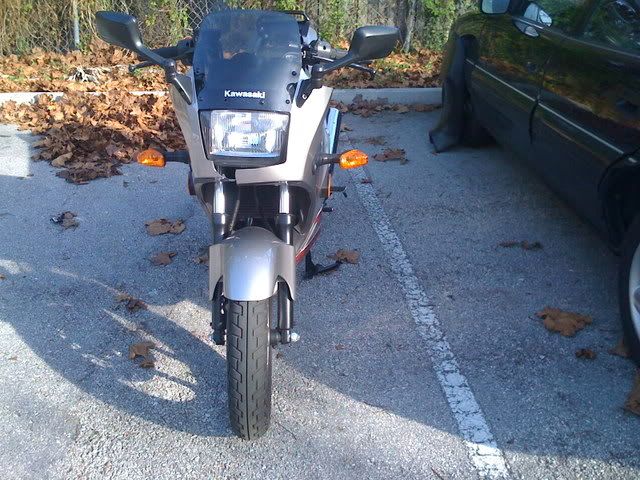 Total improvement!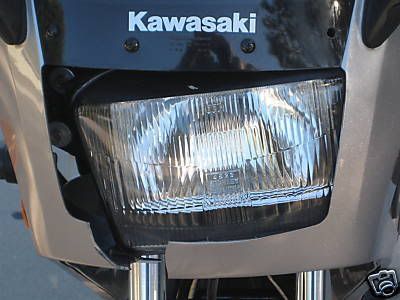 The bottom part is still cracked, but I've been reading up on how to weld new plastic onto it.  It won't be the same color but it should be smooth and totally repaired in the near future for about 5 bucks.
Any car I have owned was complicated beyond my comfort level to do even the simplest maintenance. It feels good to be able to do this kind of stuff myself (and cheaper too) 
After I made this repair I test drove it to Gabi's work for a surprise lunch visit. I'm about to go tighten the chain, lube it, and change the oil. Gabi's home today so who knows where I might end up.