This morning I transferred the title and got a new tag, and this afternoon I picked up a new helmet.
anytime I wore Allen's helmet I felt surprising claustrophobic so mine is three sizes larger, this makes wearing it for long periods of time considerably better.
I was pretty envious of his helm though, my favorite part was that it came with a built in sun visor.  Seeing how much safer it made the ride back from St Pete, I didn't want to skimp on this and got one that did the same.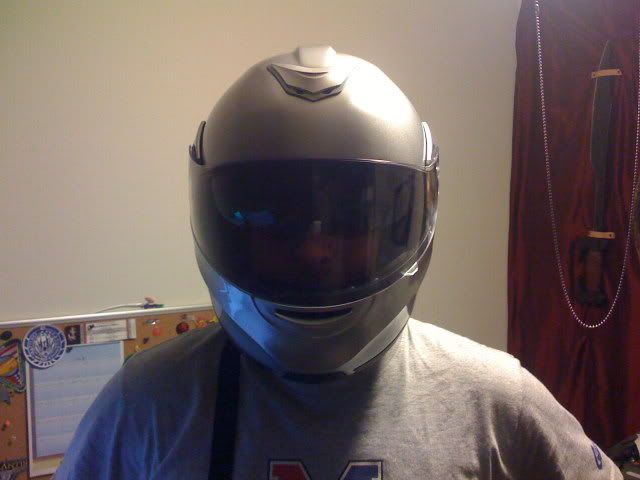 Along with the standard stuff like closeable air vents and removable inner padding, I also found one that flipped up. This helps with that catastrophic feeling just a little more.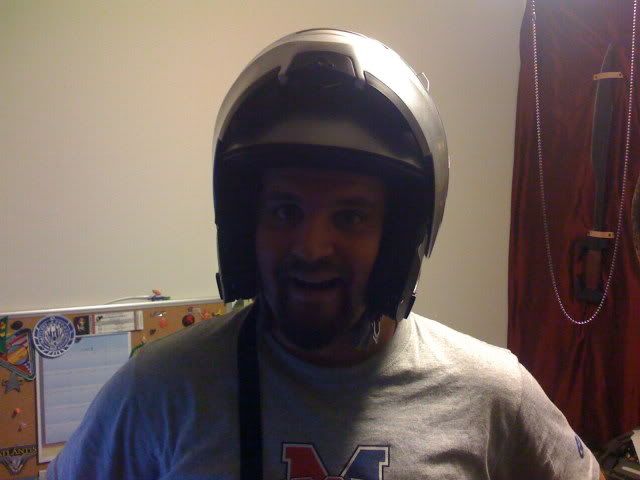 I can't ride with it up like that, but it sure helps that I can lift it anytime I need to. An off the shelf helm runs for about 150 bucks, I got this one for less then 300 so I think it was a good investment.
While I was at the store, I picked up some gloves too.
now I have everything I need but the training and license, all of which is getting taken care of this weekend. After that I have two weeks where I can practice on the streets in relatively no traffic, if I'm not ready for the commute by then I'll let you know.
Be ready to get a call from me however, I have a feeling I'll be passing by your neighborhood to say hello.