Gabi and I went to Erik and Karen's today for their Christmas party.
we played a lot of rock band, but later in the night James and I snuck in some left 4 dead.  Killing the undead is righteous work, let me tell you.
Its become a tradition to dress as Santa pimp every year this is the first time I've done the vest variant.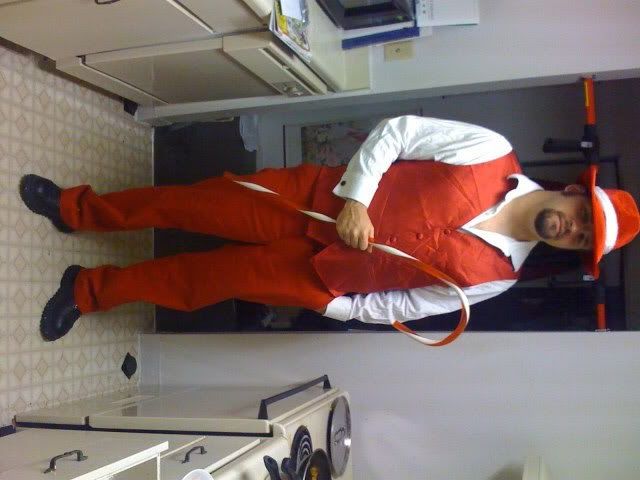 I know it's wrinkly, lets just say it's from too much partying.