Hung out at Erik's today and found that he had the rock band bass guitar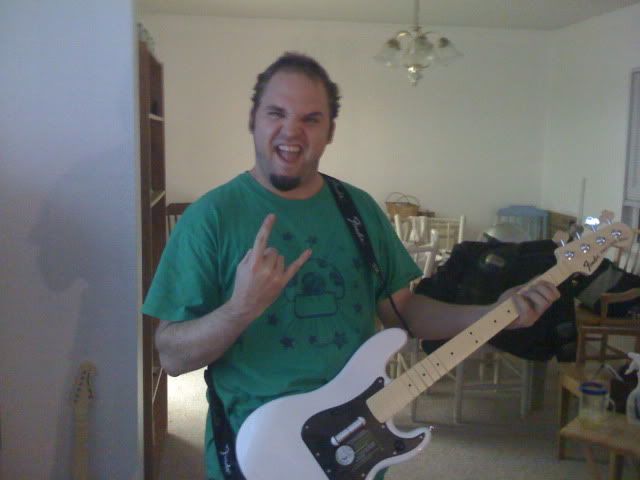 This thing is pretty cool, it's got two strum bars and a knob for whammy.  It's pretty much exactly how I would build one.
Only problem is that it has a cord instead of wireless, what's up with that?  My best guess is that it's a fault on Xbox side, they hate allowing access to their wireless even when its something that stands to earn them money.
Although it's untested, I do have the usb extnder that should work for it, so I plan to use it at AFO.