And I raaann I ran to building fi-i-ive!
Last week A flock of Seagulls played live at fullsail.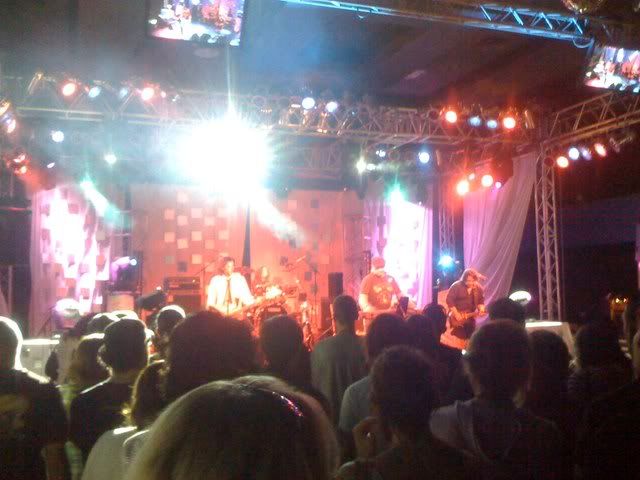 I shit you not.
Erik Karen Gabi and myself went.
Fullsail uses state of the art gear and they had alot of HD TVs around so you could see the show at all angles, I took a picture of that as if it were my view of the stage. Karen thought this was a weird thing to do untill she saw how good it came out
And then got a picture herself, I thought it was pretty funny.
the event was overly loud, and the stage lights were right in my eyes, so I was forced out to the hallway before the show was over.  Luck for me they had a tv set up there too.
and I was right outside the door so I could hear them at a level that didn't make me go deaf.
It was cool to have a free show with a well known band at the school.  Fullsail does that all the time, it's one of the cool things about being a student here.