Eggroll had the great idea of making flight suits with bootys, so I made up a viper patch too.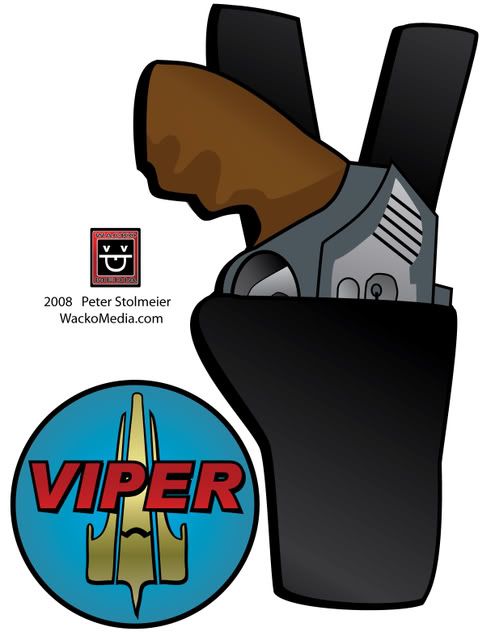 ....Download Image here....
I changed the colors of the patch for a few reasons.
1. it complements the rest of the set
2. the colors are wrong just like any childs toy
3. white is not a good idea on iron-ons sometimes they don't show up at all.
Once I posted the jammies, there was talk of doing flightsuits, deckcrew and any other uniform we've seen on the show.  How cool would it be to have a whole PJed brigade?