A few post ago I mentioned that last year the gang and
I went to the Kwiki Mart for the 4th of July.
This year I wanted to do something as quirky but also as inexpensive, so James, Rosie, Allen, Gabi, and I pooled our free passes together and all got into SeaWorld for free.
We didn't do a lot of the sea-ish activities, only going on one ride. Allen and I jumped on the water-roller coaster and had a little fun with the camera.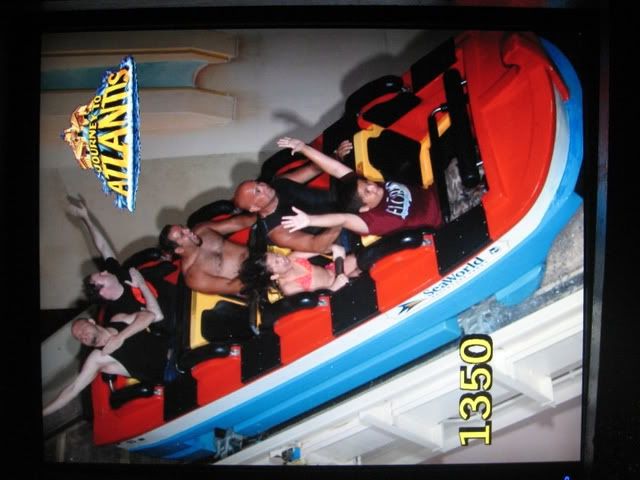 Good rangers always pose while plummeting!
There was even a fireworks show that the girls enjoyed quit a bit.
It was a good time had by all, I'm really glad we were all able to make it like that.
It's funny what a year can do, check out the comparison between July 4th 2007 and July 4th 2008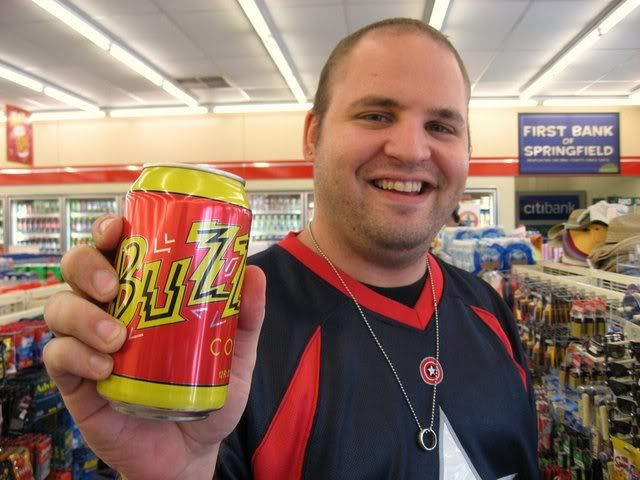 It's been a little over a year since I started keeping myself in better shape, so this may be the last time I have such a large difference in weight to show off, that's over 35 pounds of fat that's gone, and it'll be 45 – 50 again in 8 weeks.  Pretty cool, huh?